Save the date: Forward Prizes for Poetry 2019 will be awarded at the Southbank Centre on Sunday 20th October.
Submissions are open from Monday 21st January 2019 to Friday 8th March.
The Forward Prizes for Poetry are among the UK's most coveted literary awards: their award ceremony features readings from 15 exceptional poets, and attracts a young and lively audience. It takes place this year on Sunday 20 October 2019 at Southbank Centre.
Collections and single poems published in the UK and Ireland between September 2018 and September 2019 are eligible for the Prizes, which honour both established writers at the peaks of their careers – Best Collection winners include Seamus Heaney, Ted Hughes and Claudia Rankine – and also brilliant newcomers.
Please note that we do not accept applications from individual poets, but only from publishers, competition organisers and the publishers of journals and magazines.
Entry guidelines can be found here and frequently asked questions here. Please consult both carefully before submitting your application.
The Forward Prizes are sponsored by Bookmark. Bookmark's consistent and generous backing of the Forward Prizes and the Forward books of poetry reflects its staff's commitment to creativity in writing, design and audience-building. With this support, the Forward Arts Foundation has given awards since 1992 to more than 70 poets, including many early in their careers.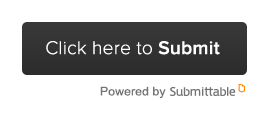 Category A: The Forward Prize for Best Collection 
£10,000 sponsored by Bookmark
Category B: The Felix Dennis Prize for Best First Collection 
£5,000 sponsored by the Estate of Felix Dennis
Category C: The Forward Prize for Best Single Poem 
£1,000 sponsored by Bookmark
All works entered for the Forward Prizes for Poetry will also be considered for inclusion in The Forward Book of Poetry, an anthology of the year's best poetry, as chosen by the Prizes' judges.
Download the press release here.